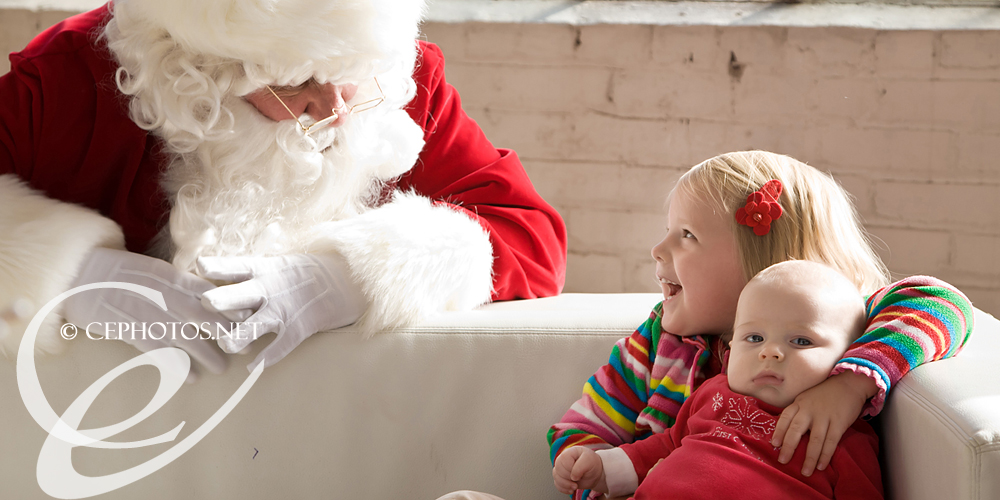 Santa Clause is Coming……….to the Loft
Yep, the Jolly Man and the Missus will be here on December 1st.  We had so much fun with this event last year and only expect it to be better this year.
 It's a no pressure way to get your kiddos pics with Santa – no waiting in line, no forcing your little one to sit on Santa's lap.  Our Santa is simply phenomenal – he'll get down on the floor and play with the kiddos if that's what it takes.  He'll even sneak up behind for a quick shot if little Johnny simply will NOT have anything to do with him!!!  Remember, to be guaranteed a gift bag, you MUST pre-schedule your session.  We have limited space available, so give us a call and get on the calendar today!