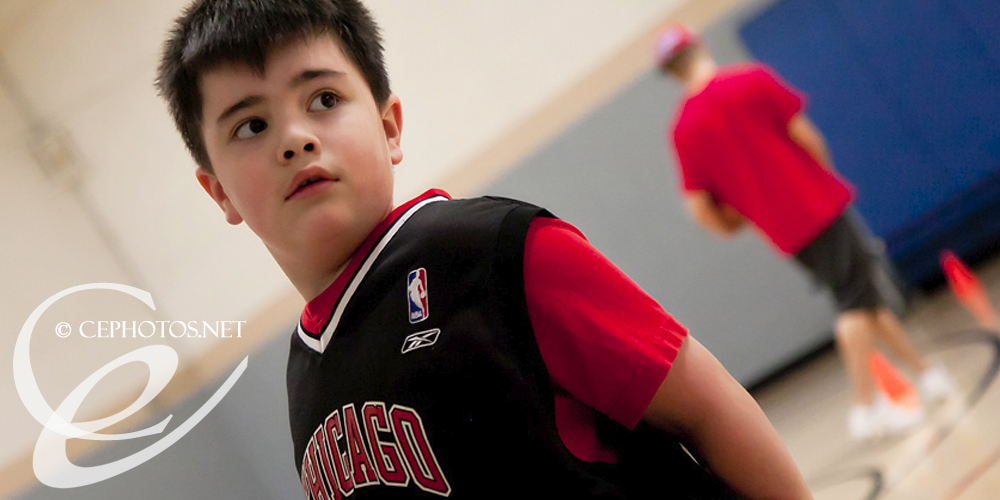 My Little B-Baller | Personal
Mean mommy that I am, I decided to NOT continue swim lessons over the winter – opting instead to start those up again when it warms up and we can be in the outside pool (I know, I'm horribly selfish).  So I gave him three options – 1) Hockey, 2) Basketball, 3) Nothing – and Basketball won out.  Here's the great part – HE LOVES IT!  Having never played before (other than the little hoop and a nerf ball in his bedroom), I honestly thought that it would be really hard for him – but he's picking it up really quickly and his defense is the BOMB-diggity (well, there might be a little mommy bias in that statement).  Remembering the whole "tell more stories" resolution for the year, I packed up my camera for Saturdays practice and scrimmage…
I love how intense his expression gets when he is truly focused…just like his daddy…then he breaks out in that huge grin telling me that it is also FUN.
You should see the smile that erupts from ear to ear when he makes a basket!
The scrimmage was a bit like a live version of the "who's on first" skit, but the kids had a blast and really started "getting it" by the end.