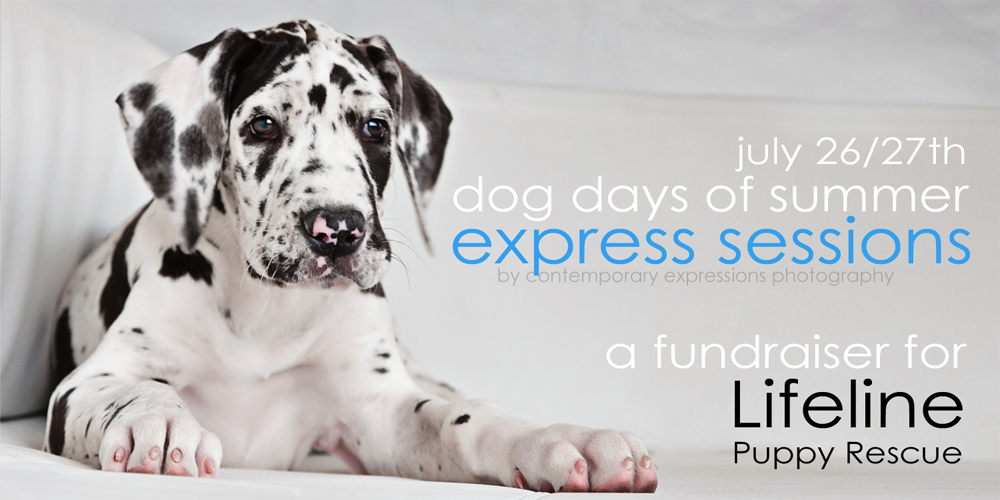 Dog Days of Summer | Lifeline Puppy Rescue Fundraiser | July Express Sessions
They drool….they jump….they bark incessantly at plastic bags blowing in the wind….they lick your face first thing in the morning….they drag mud across your newly cleaned carpets – and they melt our hearts!  We love our four legged friends, no matter how many pairs of shoes they chew.  They are the epitome of unconditional love.  They are family!  Let's celebrate our pooches and help others.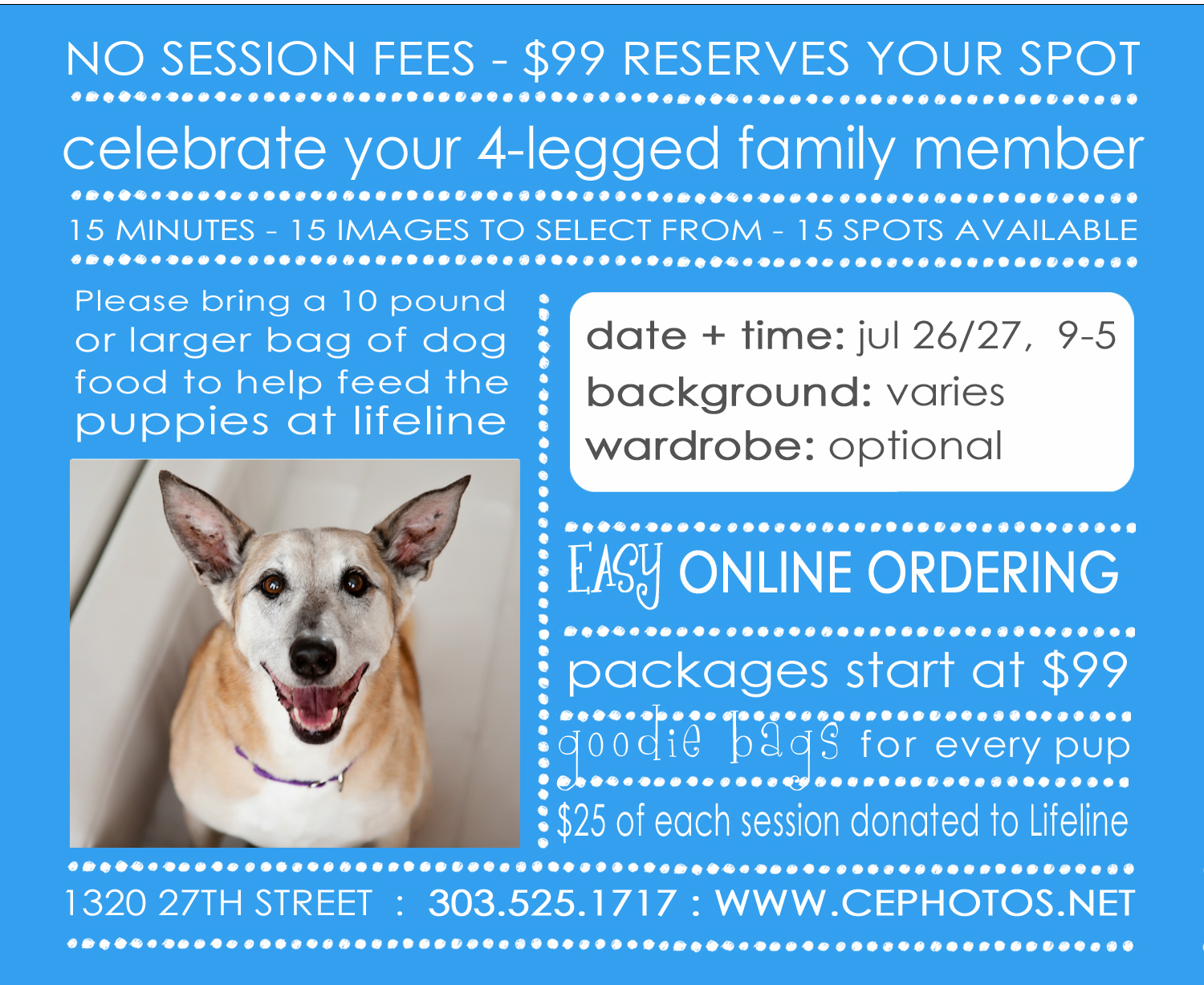 Our annual Dog Days of Summer fundraiser event for Lifeline Puppy Rescue is just around the corner.  Bring your furry friends in for a photo session and help others to be cared for before they find their own forever home!  Please bring a 10 pound (or larger – puppies like to eat) bag of dog food with you to help feed the pups at Lifeline.  $25 of each session will be donated to this fabulous no kill shelter!